Welcome
We are a progressive municipality which serves a population of 1,351 people (2021 census) and includes 27 townships with a strong agricultural base.  Our boundaries begin approximately 50 km northwest of the City of Prince Albert. The Rural Municipality of Canwood No. 494 was initially incorporated as The Rural Municipality of Thompson in 1913.  The name was changed from Thompson to Canwood on May 1, 1916.
We border the Prince Albert National Park and are surrounded by many beautiful lakes. The Canwood Provincial Forest is in the southeast of the municipality, and the Big River Forest is in the northwest part of the municipality.
2023 Council Bursary Notice
Prairie Watershed Climate Program – Northwest
The Saskatchewan Association of Watersheds (SAW) is very pleased to be partnering with the Manitoba Association of Watersheds (MAW) to deliver the Prairie Watersheds Climate Program (PWCP), made possible through the Agriculture & Agri-Food Canada On Farm Climate Action Fund.  The Manitoba Association of Watersheds (MAW) has issued a press release this morning that announces the launch of our program, and the Saskatchewan Association of Watersheds (SAW) will be delivering this program throughout the province of Saskatchewan.  You can find the full release at https://manitobawatersheds.org/news/prairie-watersheds-climate-program-launched.
The Prairie Watersheds Climate Program (PWCP) works with producers to increase the implementation of select Beneficial Management Practices (BMPs) on farms in Manitoba and Saskatchewan. The BMPs eligible under the PWCP focus on three categories:
Rotational Grazing
Nitrogen Management
Cover Cropping
I have attached the fact sheets for each of the three BMP categories that highlight the eligible on farm projects.  Please feel free to share this information with your Council, ratepayers or anyone that may have an interest in accessing this program funding.  You can also learn more at https://saskwatersheds.ca/ under the Prairie Watersheds Climate Program tab.
If you or your Council would like more information on the PWCP, please do not hesitate to contact your local SAW District Manager, Joel Houston, at 639-318-4908 or nwdistrict@saskwatersheds.ca.  Your SAW District Manager is also available to attend and present at Council meetings, rate payer meetings, or other events and we can also provide information for ratepayer newsletters.
Thank you!
Lynne Roszell, PAg
Program Director
Saskatchewan Association of Watersheds (SAW)
Phone: 306-852-8328
Email: programdirector@saskwatersheds.ca
saskwatersheds.ca
Council Bursary Recipient – 2022
The Council Bursary recipient this year is Jonathan Bather.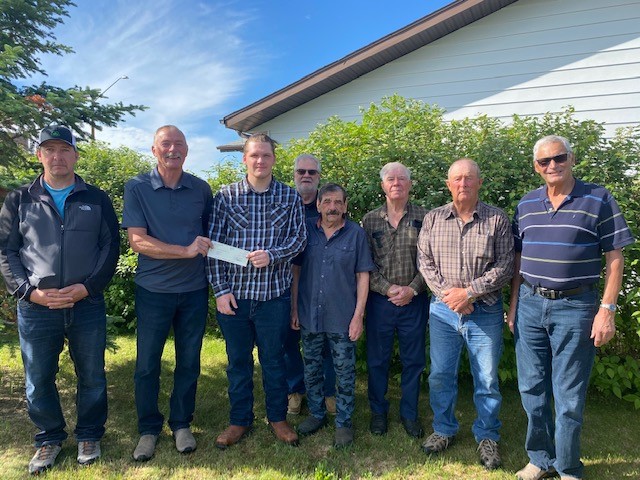 Sask Civic Address Registry
Road Restriction Rescinded
Rural Municipality of Canwood is no longer subject to Spring Road Restrictions effective Monday May 9, 2022 at 12:01 AM.
The assessment roll (a list of all assessable property) is now open to inspection at the municipal office during office hours until Monday, May 16, 2022. All assessed property owners can review the assessment roll to make sure that the information about their property is accurate. Notices were mailed only to owners whose property assessment changed from last year. Detailed Property Reports can be accessed on SAMAView or can be obtained from the municipal office.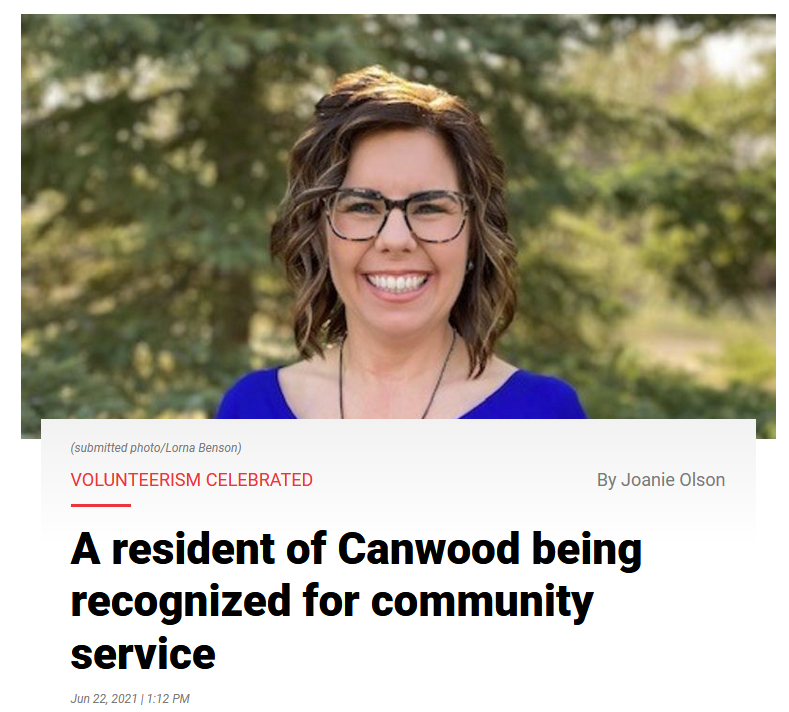 A local community member from Canwood is one of the 26 residents who has been honored with the Sovereign's Medal for Volunteers, presented by the office of the Lieutenant Governor of Saskatchewan.
Lorna Benson was taken aback when she found out she was not only nominated but had been chosen for the Medal.
"Volunteering is a way for me to give back to the community and the province. I have lived in Saskatchewan my whole life. I have deep roots here and I believe that giving back to the communities that help us raise our families and support us in our work and family lives is really important," said Benson.
One of Lorna's big volunteering tasks is as the coordinator for the first responders.
2021 Livestock Water Sample Collection Sites
The R.M of Canwood will be a collection site on June 15, July 13 and August 24.
With widespread water quality concerns, the Ministry of Agriculture's livestock and feed extension specialists are working to make water testing more accessible to livestock producers in Saskatchewan. Submit your livestock water samples to the location and on the dates listed below. You can also submit samples anytime, at your local regional or SCIC office. *See attached PDF for collection instructions.
A livestock and feed extension specialist will contact you to review the results.
Dates for 2021