In the event of an emergency – Call 911
Canwood Fire Department
Fire Chief
Deputy Fire Chief
Debden Fire Department
Fire Chief
Deputy Fire Chief
Shell Lake Fire Department

RCMP
When contacting the RCMP consider both detachment numbers.
Shellbrook 306-747-2606 and
Ahtahkakoop First Nation (new) 306-468-2969.
First Responders Information – See Brochure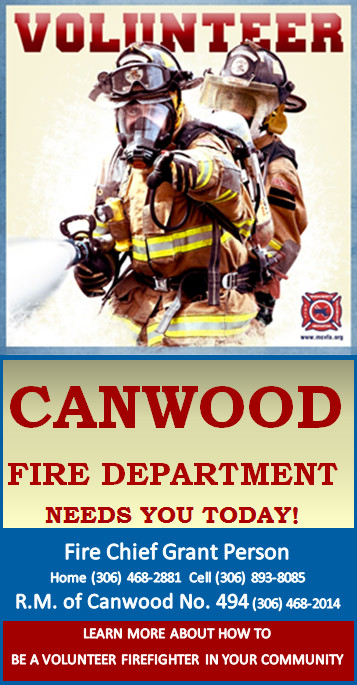 Report Suspicious Activity
The Ahtahkakoop/ Shellbrook RCMP are advising the R.M. of Canwood No. 494 to report all suspicious activity to the police. When reporting suspicious behaviour, please call 310-RCMP(7267). This number will put you directly with the RCMP communications centre where they will dispatch your complaint to an RCMP officer.
 911 is used for emergencies, but when in doubt if your incident is an emergency or not, please call 310-RCMP(7267).
 Sgt. Kent Ashworth, Ahtahkakoop Detachment Commander.